Illustrations for Chefstidningen - a magazine about modern leadership published by Akademikerförbundet. About how to determine when (and when not to) hire those expensive leadership coaches.
Client: Chefstidningen
Art direction: Sandra Johnson, A4 Text & Form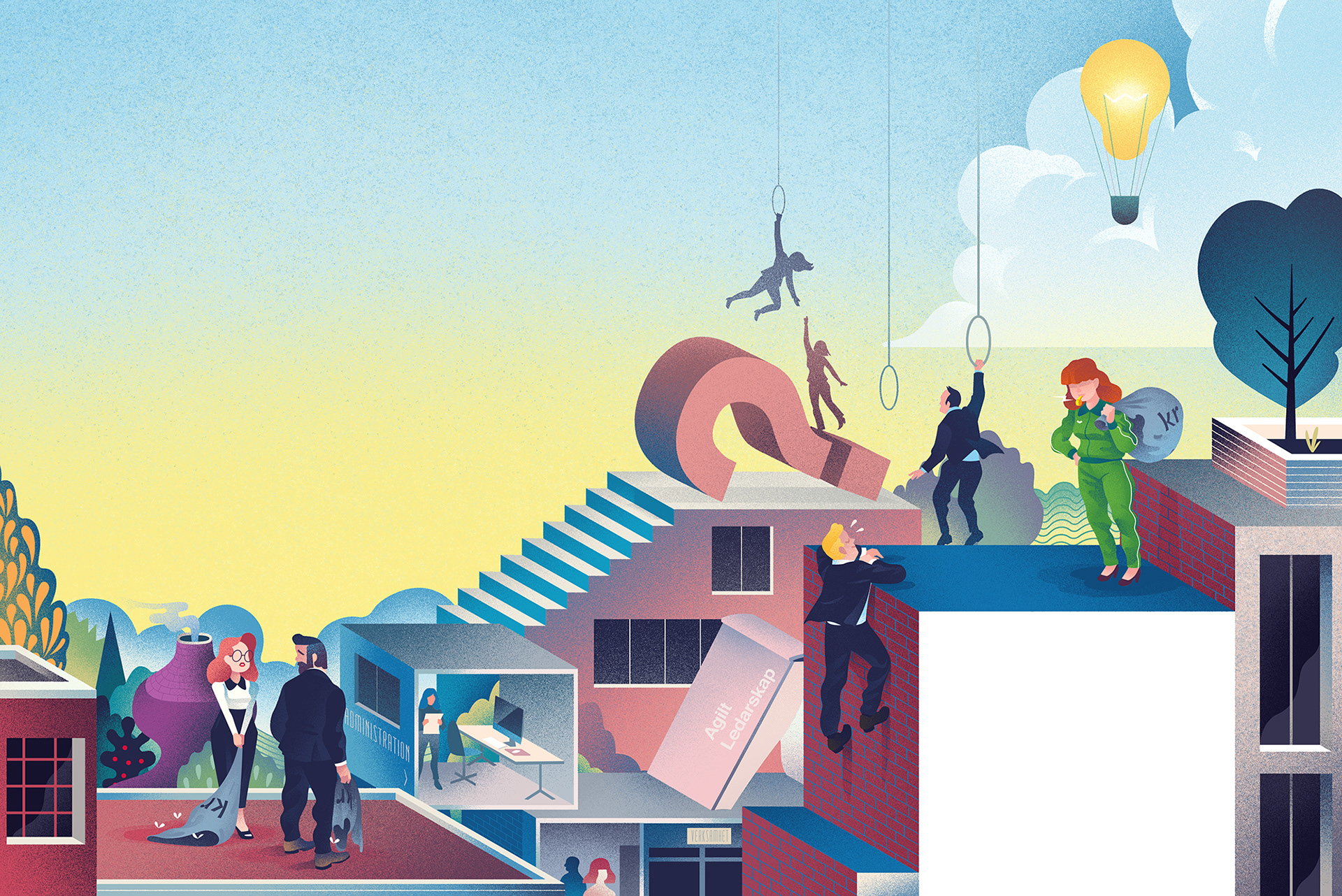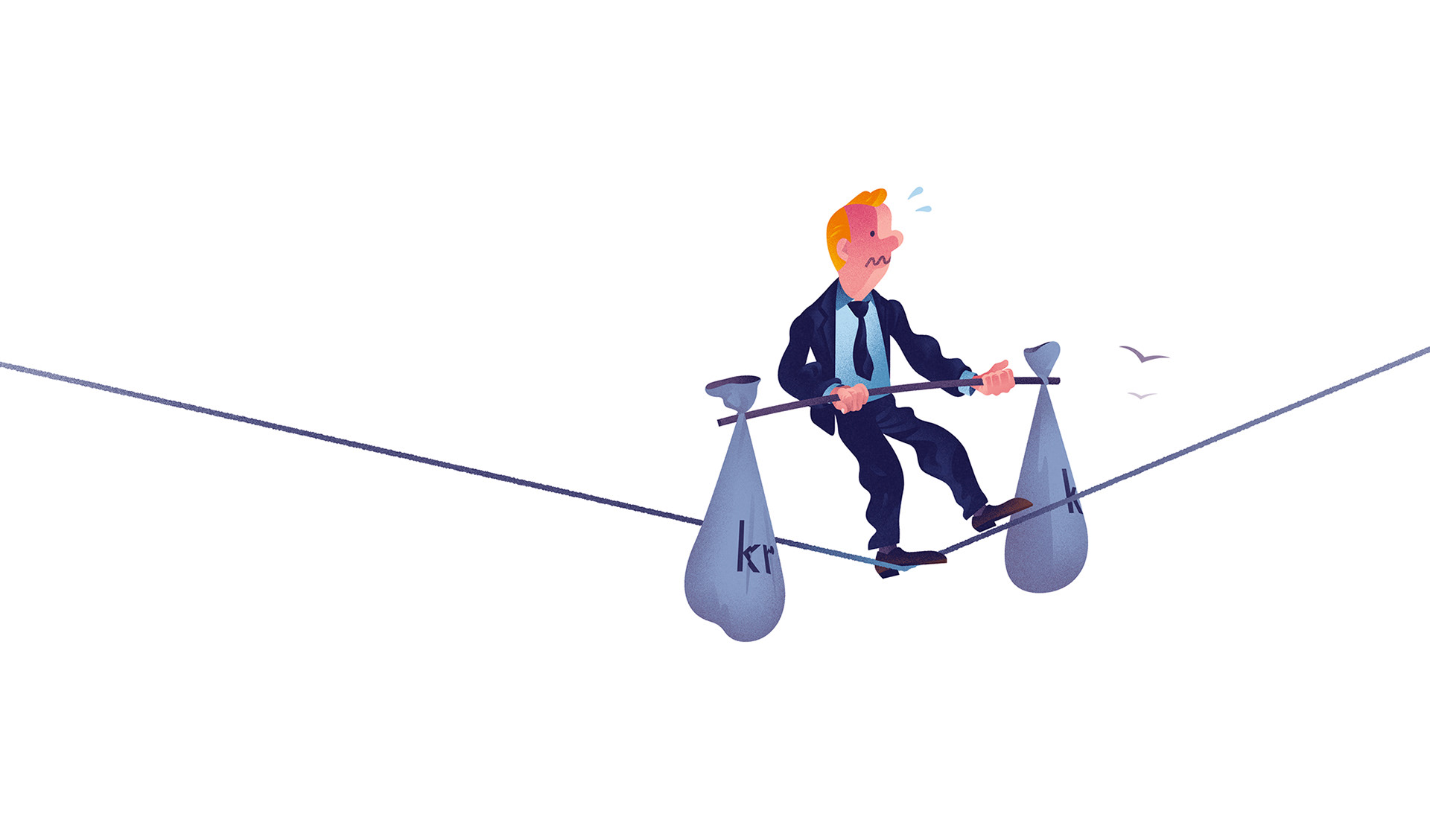 Additional illustration for an article about the difficulty of finding time for skills development, since there is always a constant flow of matters that needs to be adressed. The sign reads: "There are updates available" "Update now" "Remind me tomorrow"